Overseas Mortgages
Black Book can assist your UK Clients seeking an overseas mortgage, and with Foreign Nationals seeking to buy UK property.
We provide a specialist advisory service for Clients seeking to buy in any of the 3 most popular purchase countries; Spain, France or Portugal.  This could be for a permanent or a holiday home, to either live-in or to rent out. In some circumstances, remortgages for capital raising (home improvements) can also be arranged.
Black Book has both English & Spanish-speaking, in-house specialist Mortgage Advisors to help guide your Client through the process of finding and securing the most appropriate overseas mortgage for their needs.
Black Book makes the process of finding and securing an overseas mortgage simple, as we work directly with the International Banks in the countries of purchase.
Whether your clients have found a property, or if they are still in the process of searching, contact our team to find the mortgage options available for your client. As an overview: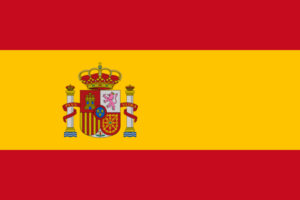 Spain 
LTV up to 70%
Up to 25 year term (to maximum age 75)
Minimum loan 100,000 euros
Banks available with English websites and English-speaking staff
Variable or Fixed rates
France
LTV up to 85%
Up to 25 year term (to maximum age 80)
Minimum loan 75,000 euros
Free valuations
Variable, fixed or capped rates, and Interest Only
Compulsory Life Assurance (arranged by you)
Portugal
LTV up to 80%
Up to 30 year term (to maximum age 75)
Minimum loan 50,000 euros
Variable & Fixed rates (5, 10, 15 or 20 year fixes)
Whichever of the above countries your client is considering, through Black Book they will obtain a cost-free Decision in Principle, from lender/s offering only market-leading pay rates.
Every client will have unique requirements, so for a rapid assessment, turnaround and for indicative terms either:
Either call us on 0800 651 6511 or Enquire Online